RP-504C CENTRE CHANNEL SPEAKER
REFERENCE PREMIERE SERIES
The Klipsch Reference Premiere RP-504C center channel speaker brings movie dialogue and music lyrics to life. Four 5.25" Cerametallic™ woofers and a hybrid Tractrix® horn emit lifelike, front row sound.
Features:
1" Titanium LTS Vented Tweeter with Hybrid Tractrix® Horn
Quad 5.25" Spun Copper Cerametallic™ Woofers
Bass-Reflex via Rear-Firing Tractrix® port
Premium Scratch Resistant Ebony and Walnut Finishes
Strong, Flexible Removable Magnetic Grille
Dimensions: 6.81" x 31.13" x 14.46"
HYBRID TRACTRIX® HORN TECHNOLOGY
Klipsch proprietary Tractrix® horn-loaded technology ensures high-frequency energy of the RP-504C center channel speaker is aimed directly at the listener and reduces unwanted, artificial reverb caused by indirect sound bouncing off walls - meaning you experience the most clear, detailed, lifelike sound possible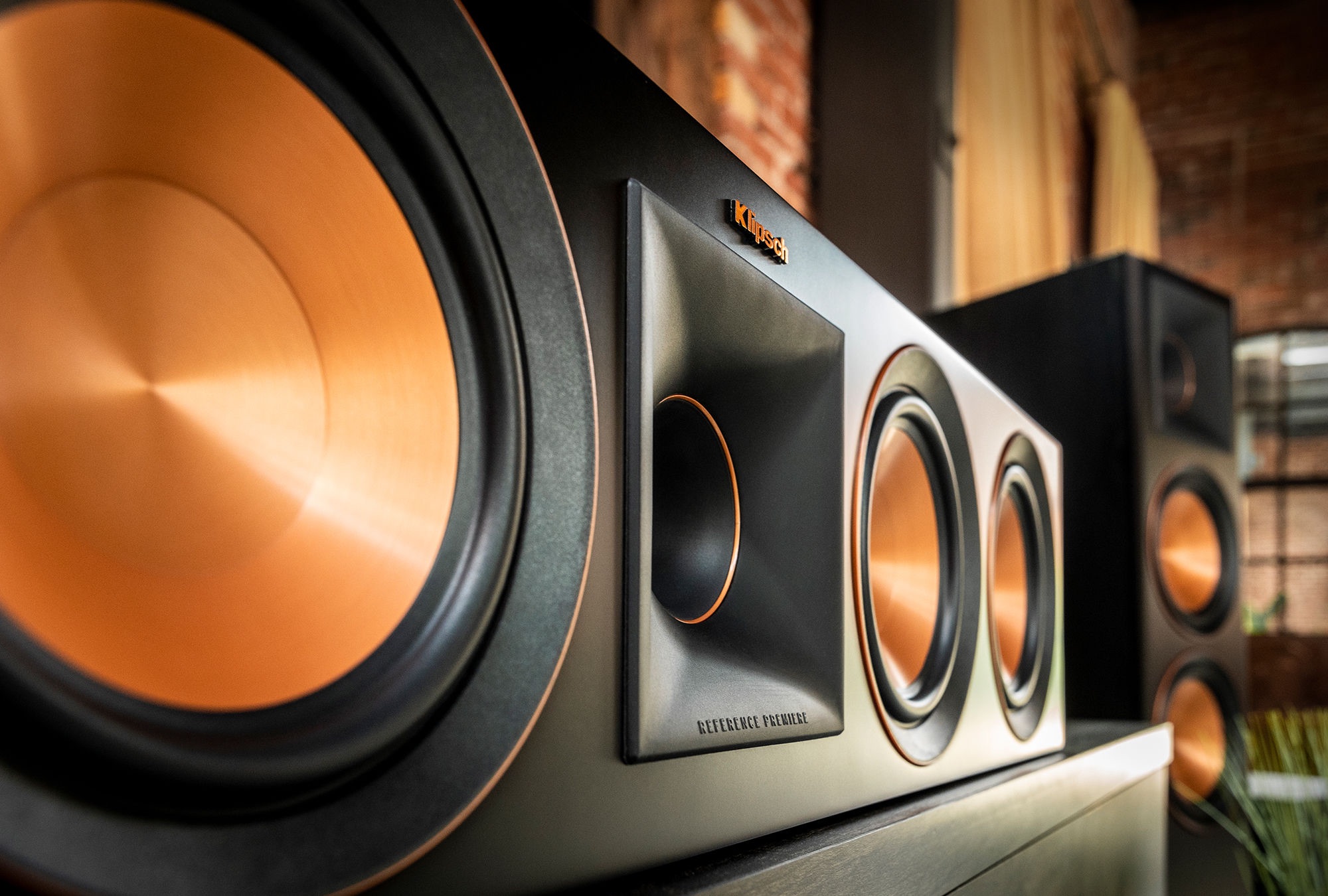 HORN ANATOMY
Klipsch Reference Premiere series speakers feature a compressed molded silicon face thats matted to the 90x90 Tractrix horn to reduces horn resonance for a smoother frequency response. Klipsch computer modeled phase plugs acts as a mechanical filter to further ensure a smooth, flat frequency response while protecting the tweeter from damage.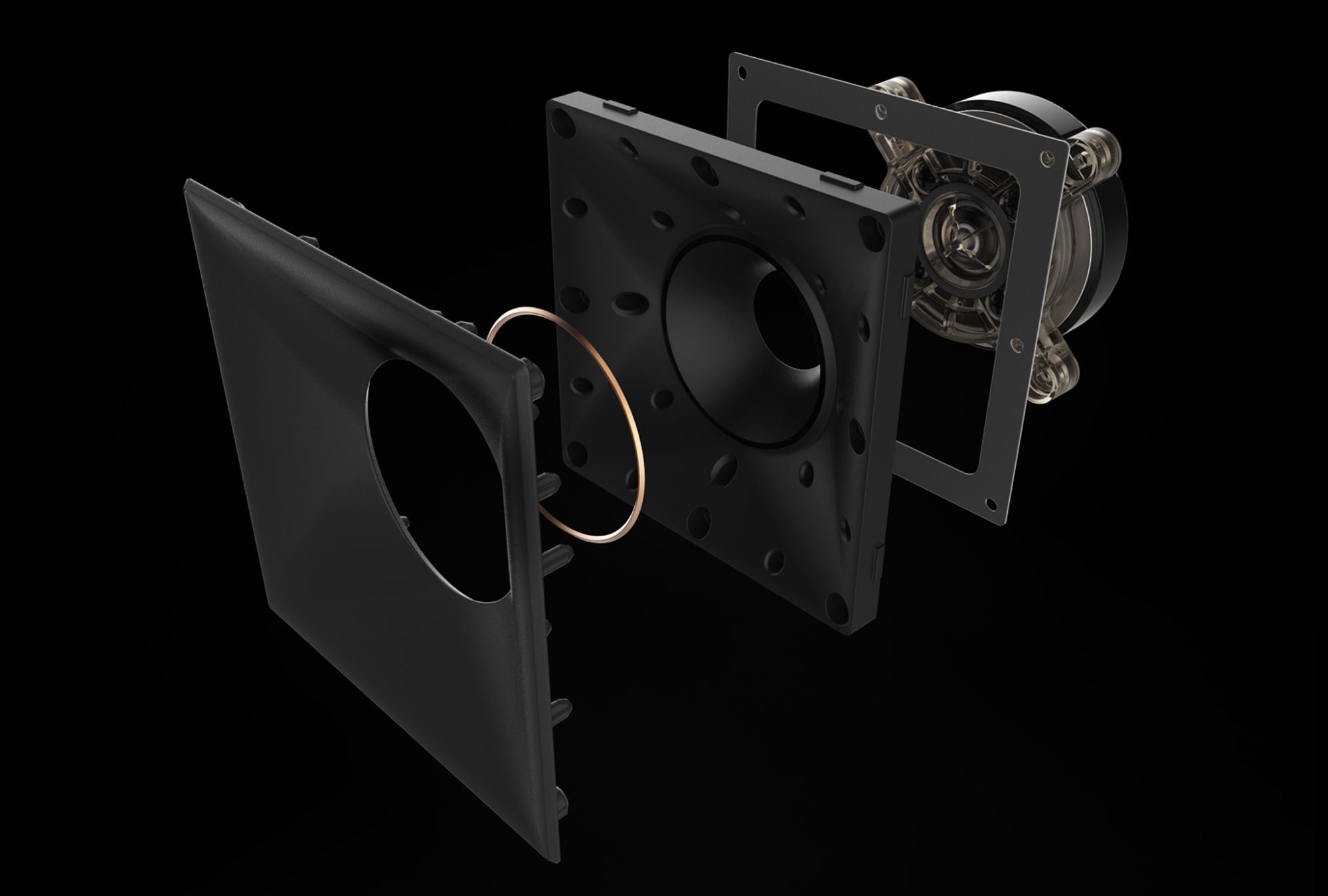 ALL-NEW VENTED TWEETER
A vented tweeter design reduces standing waves behind the tweeter diaphragm for a smoother high frequency reproduction.
The titanium tweeter diaphragm's light weight yet rigid composition exceeds the performance of aluminum, polymer or silk tweeters.
Klipsch award-winning Linear Travel Suspension technology leverages a piston motion of the titanium diaphragm that lowers distortion and delivers real-to-life sound.
A ceramic magnet housing provides premium performance, Klipsch Reference Premiere tweeters set the standard in acoustic reproduction.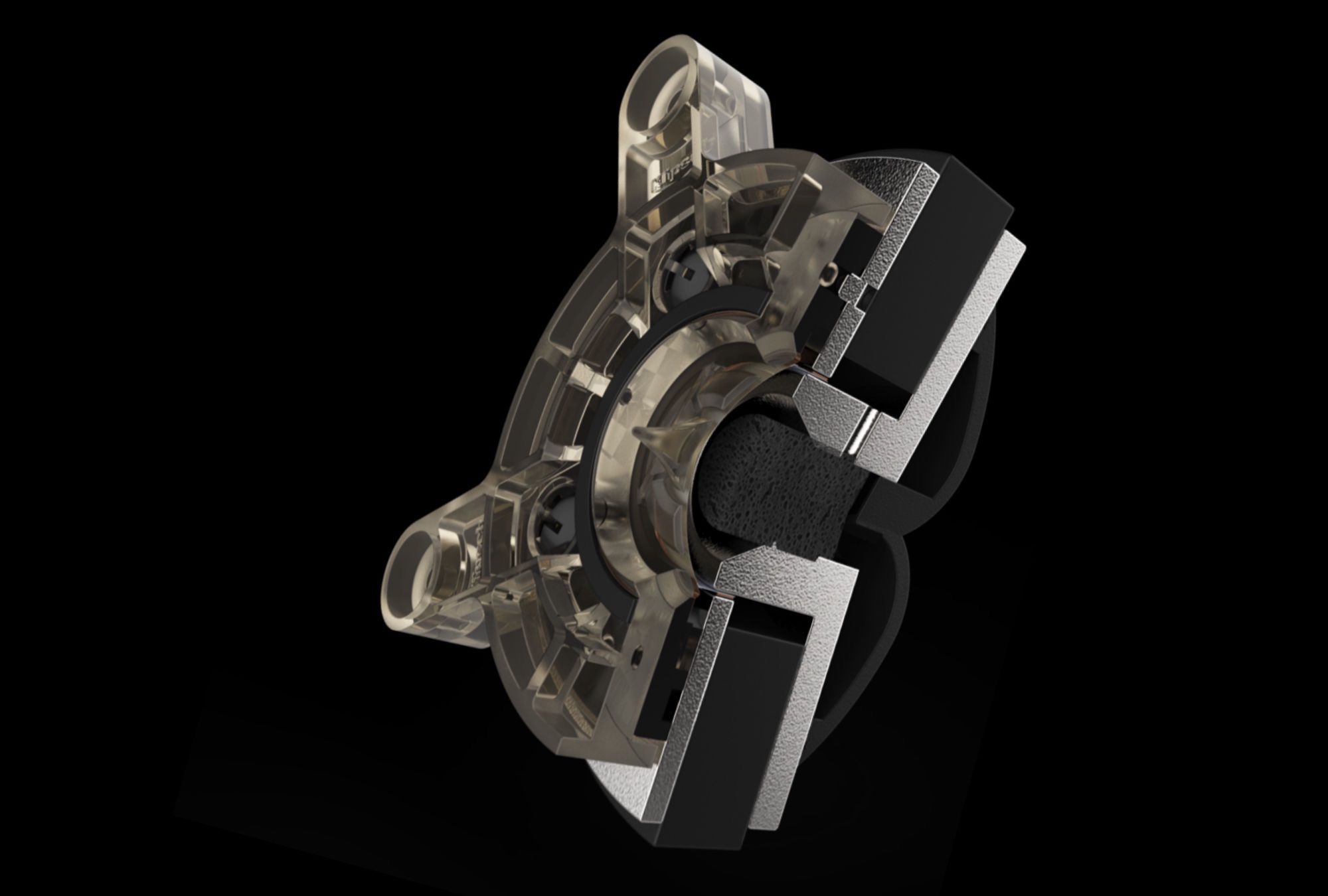 CERAMETALLIC™ WOOFERS
Klipsch Proprietary Cerametallic™ woofers are the RP-504C center channel speaker's signature statement for both sound and aesthetics. This extremely light, rigid materials holds its shape while being able to deliver lower frequencies with maximum efficiency.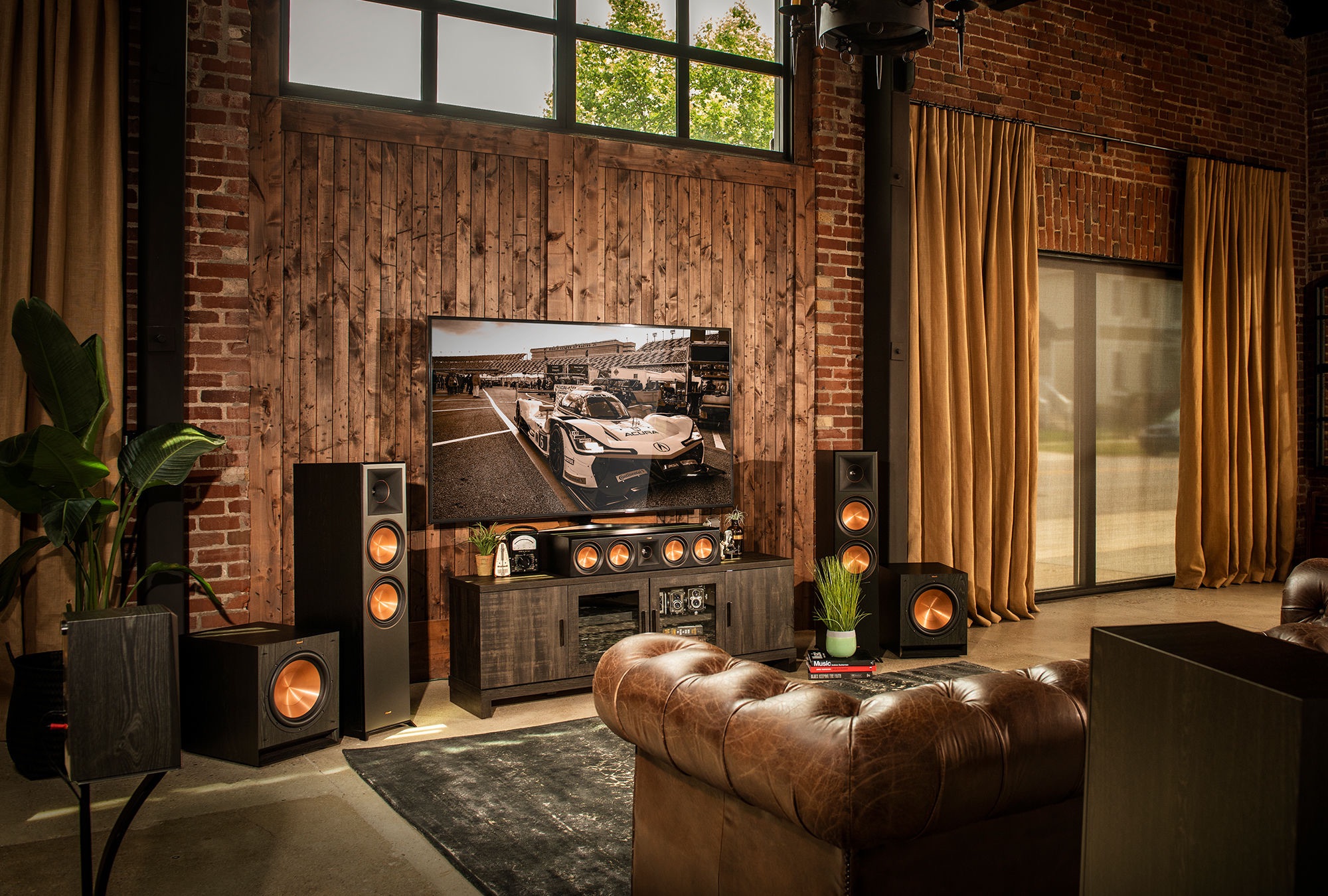 WOOFER ANATOMY
Klipsch Cerametallic™ cones are matted to a dual-layer, copper-wound voice coil for exceptional conductivity.
Reference Premiere woofers are housed in a non-resonating, stamped-steel basket that's secured to a large magnet motor for exceptional efficiency and low distortion, and matched to our horn-loaded tweeters for optimal acoustic execution.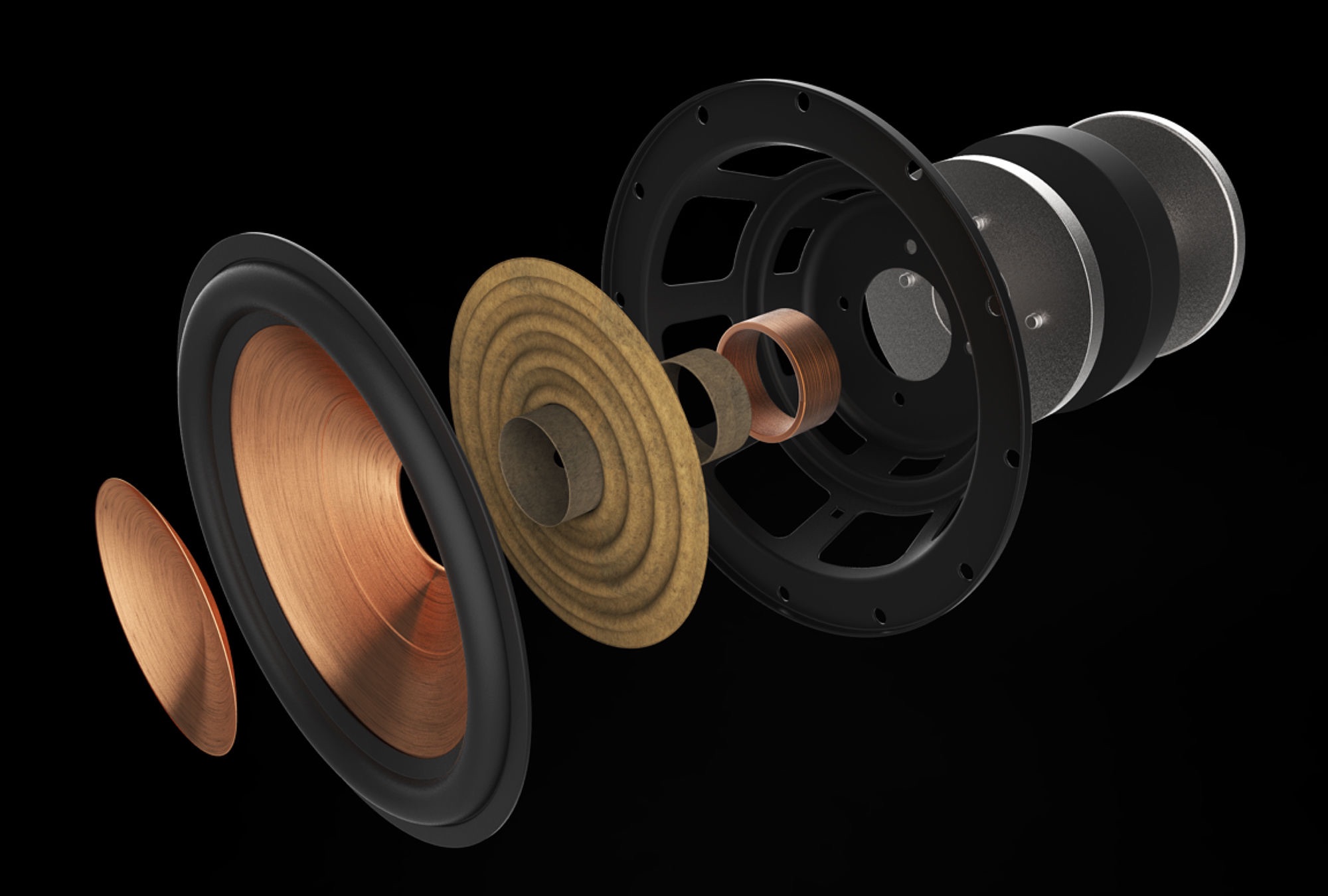 REAR TRACTRIX® PORT
The rear Tractrix port of the Reference Premiere center channel speakers is perfectly matched to the cabinet and woofers, creating ideal airflow with minimal distortion or turbulence even at the lowest frequencies.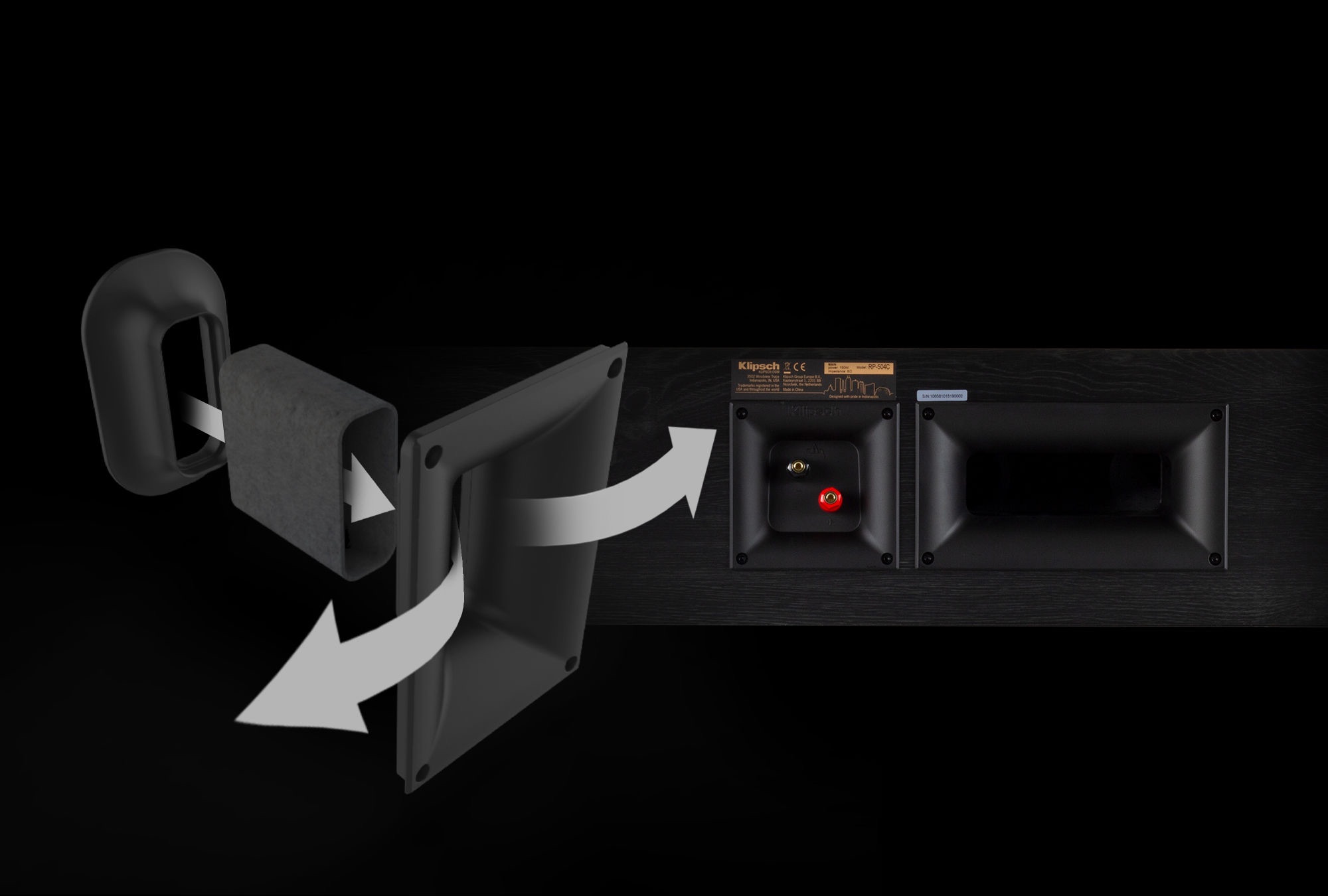 FINISHED TO PERFECTION
The RP-504C ebony and walnut finishes boast satin painted baffles with a scratch resistant design for an elegant audio solution to your home theater system.
Strong, flexible, magnetic grilles provide protection and a sleek aesthetic to compliment your home's decor.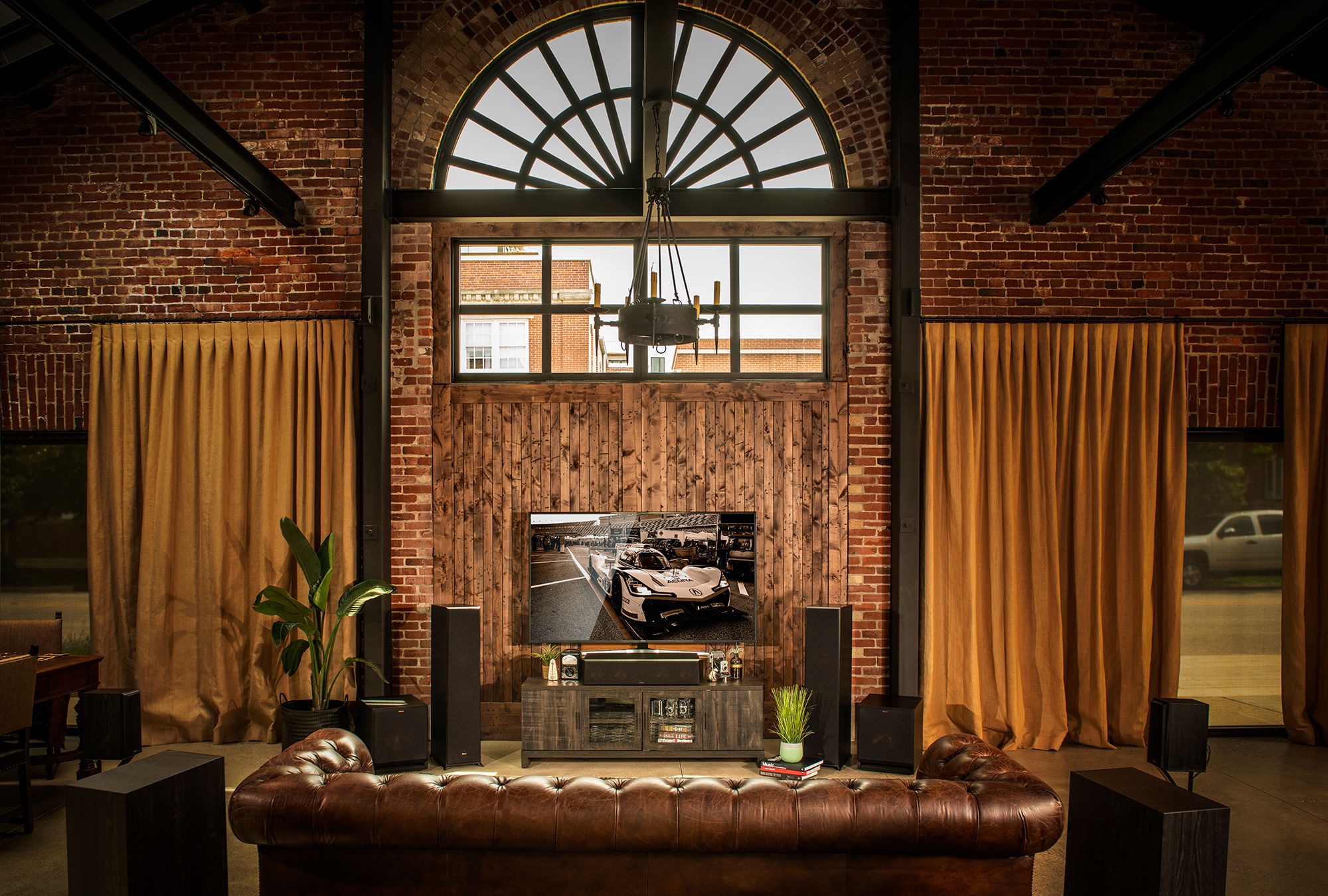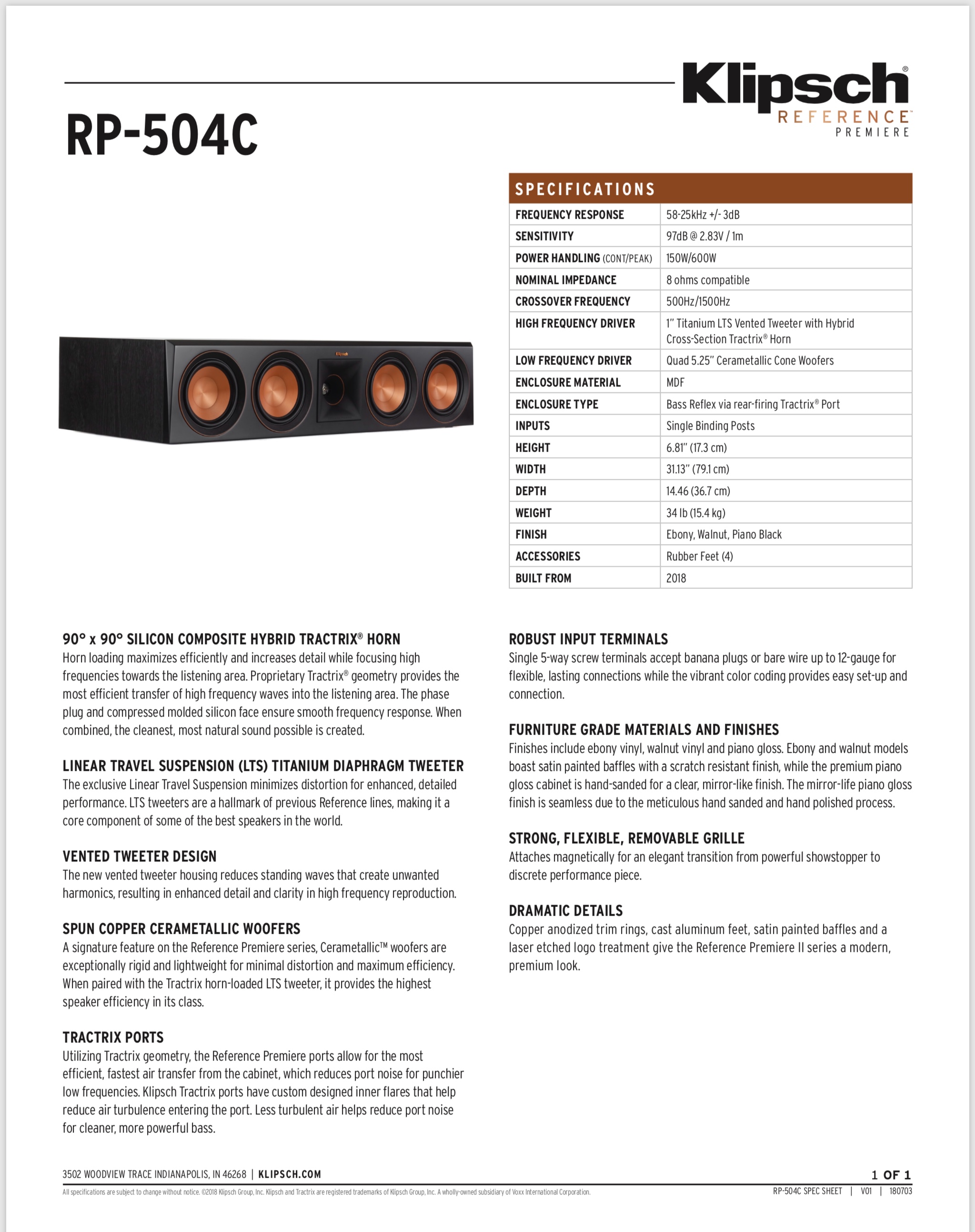 ​
FREE DELIVERY AUSTRALIA WIDE.
PICK UP IS ALSO AVAILABLE
OUR WAREHOUSE AND SHOWROOM IS LOCATED IN CAMPBELLFIELD 3061
PLEASE LET US NO IN THE DELIVERY DETAILS IF YOU WOULD PREFER TO PICK UP.​​
5 YEARS
ALL KLIPSCH PASSIVE SPEAKERS COME WITH A 5 YEAR BACK TO BASE WARRANTY
IF YOU ARE EXPERIENCING ANY ISSUES WITH THIS PRODUCT DONT HESITATE TO CONTACT US
HEIGHT:
17.30cm
WIDTH:
79.10cm
DEPTH:
36.70cm
WEIGHT:
15.40kg
KLIPSCH: RP-504C
REFERENCE PREMIERE SERIES
4 X 5.25" WOOFERS
600 WATTS, 97DB
Brand: KLIPSCH
Product Code: RP-504C
Availability: In Stock
Related Products
Tags: The Klipsch Reference Premiere RP-504C centre channel speaker brings movie dialogue and music lyrics to life. Four 5.25" Cerametallic™ woofers and a hybrid Tractrix® horn emit lifelike, front row sound.