JAMO STUDIO 8 SERIES
S 809
The S 809 is our Jamo Flagship Dolby Atmos® tower speaker. Three impressive 127mm (5") Aluminized Polyfiber Woofers and a 25mm (1") Soft Dome Tweeter deliver an amazing acoustic performance. Each speaker includes a patent-pending connection points atop the cabinet for seamless integration of the S 8 ATM topper to deliver the overhead effect of Dolby Atmos.
Dolby Atmos ready

Patent-pending seamless fastening system

Elegant, contemporary design

Black, Walnut and White finishes

WaveGuide acoustic technology

25mm (1") soft dome tweeter

Triple 102mm (5") Aluminized Polyfiber Woofers
PREMIUM PERFORMANCE
The 1" soft dome tweeter provides smooth, refined high frequences, with 5" aluminized polyfiber woofers for balance, cinematic low end. The integrated WaveGuide focuses the high frequency sound for dynamic, tru-to-life reproduction, while the front-firing tube port allows for better low frequency extension with placement flexibility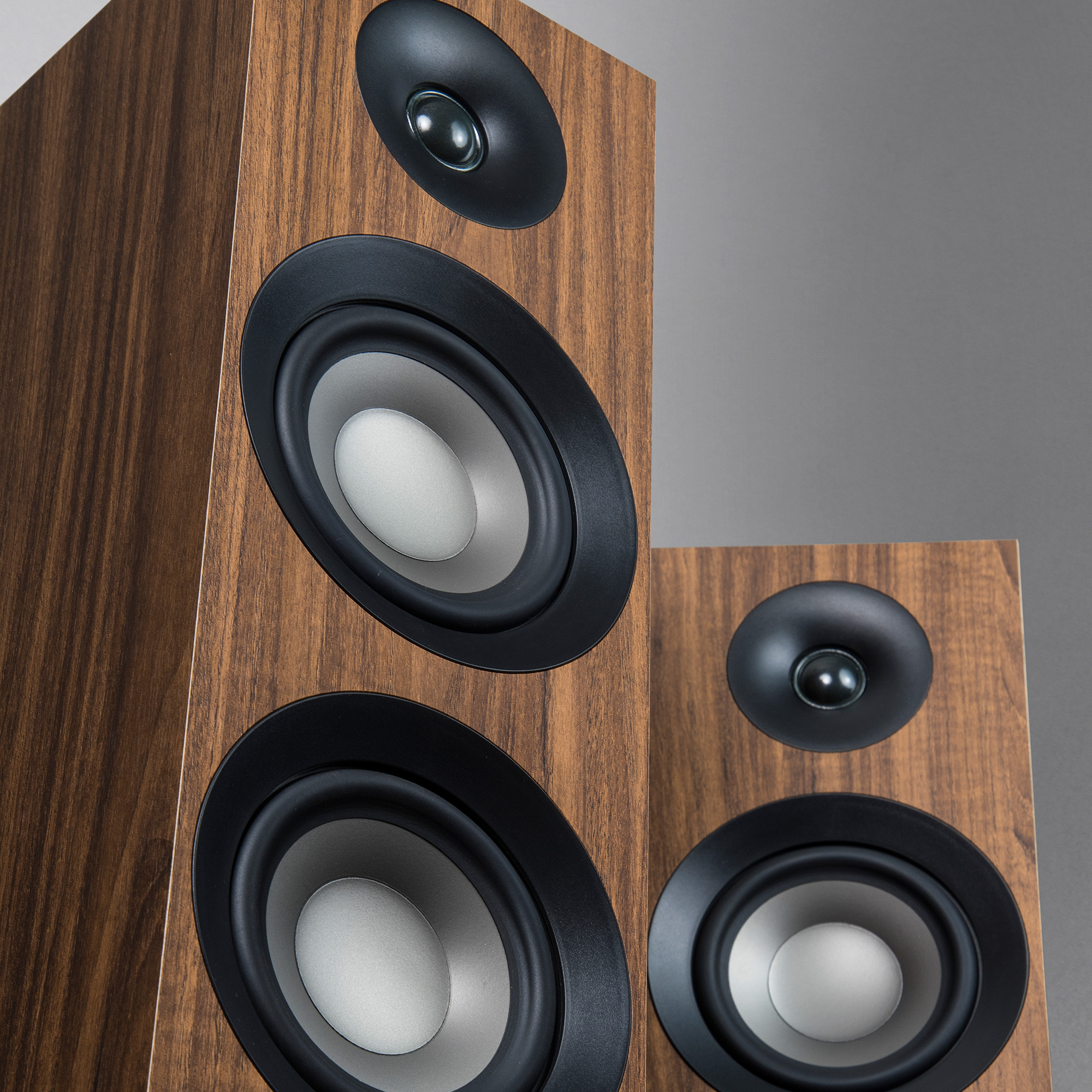 SEAMLESS DOLBY ATMOS INTERGRATION
Elegant metal fasteners atop the cabinet provide a chic, modern industrial look, but also serve as a connection point for the S 8 ATM Dolby Atmos elevation speaker.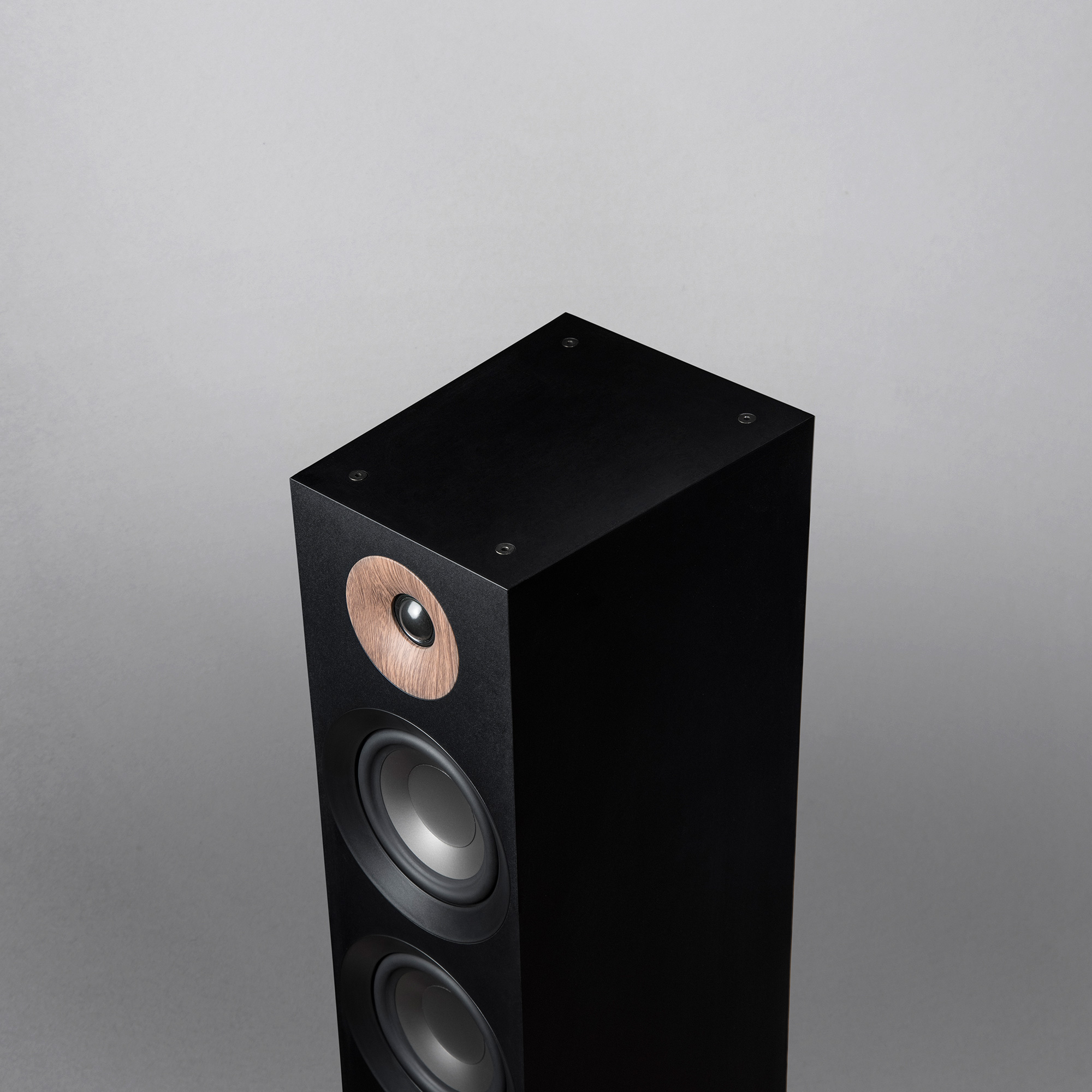 This patent-pending design allows for all of the wire connections on the back of the floorstander, avoiding unsightly and messy speaker wire going all the way up to the Atmos module - for cinematic, completely immersive Dolby Atmos sound while preserving the beautiful aesthetic of the Jamo Studio 8 Series.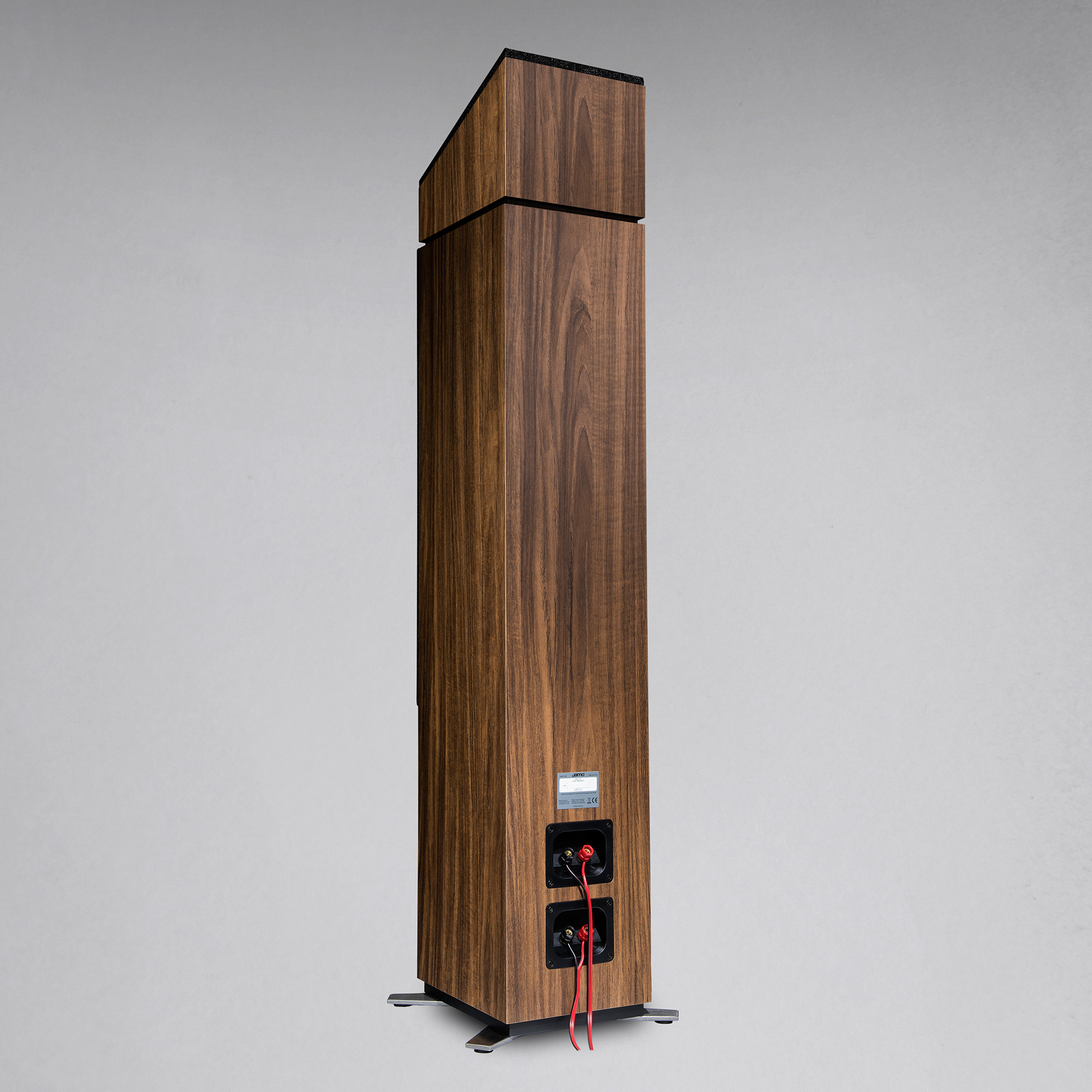 COMPLETELY NEW, COMPLETELY MODERN
The new Jamo Studio 8 series has been completely reimagines to live seamlessly in modern, premium environments. Comtemporary material and finish choices accentuate the clean, minimalist lines of the European design, while the compact cabinet designs are an ideal solution for urban living environments around the world.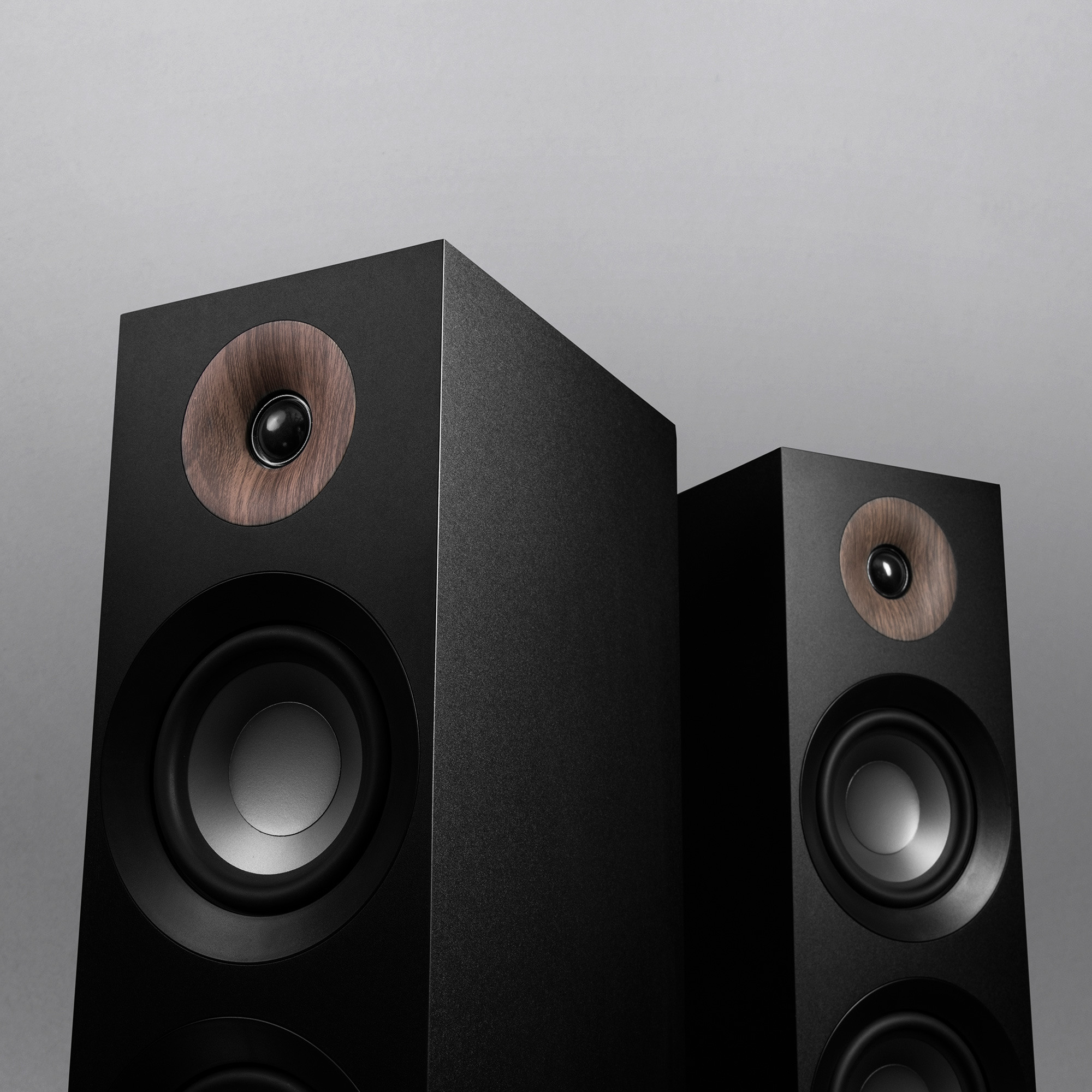 MORE BASS + LESS SPACE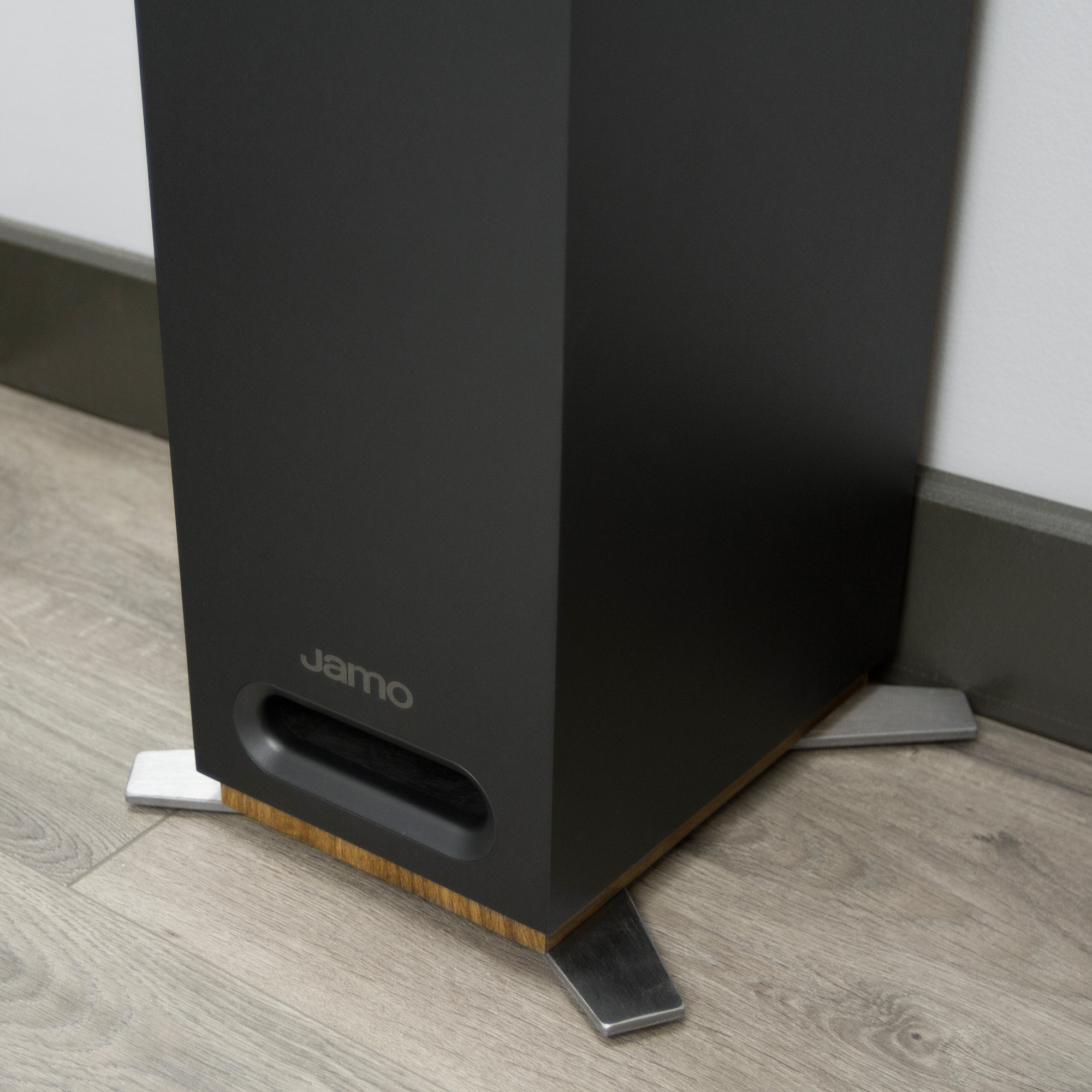 FULLY MAGNETIC GRILL
Fully magnetic grille for premium look and feel with wood accents that give a handcrafted, natural aesthetic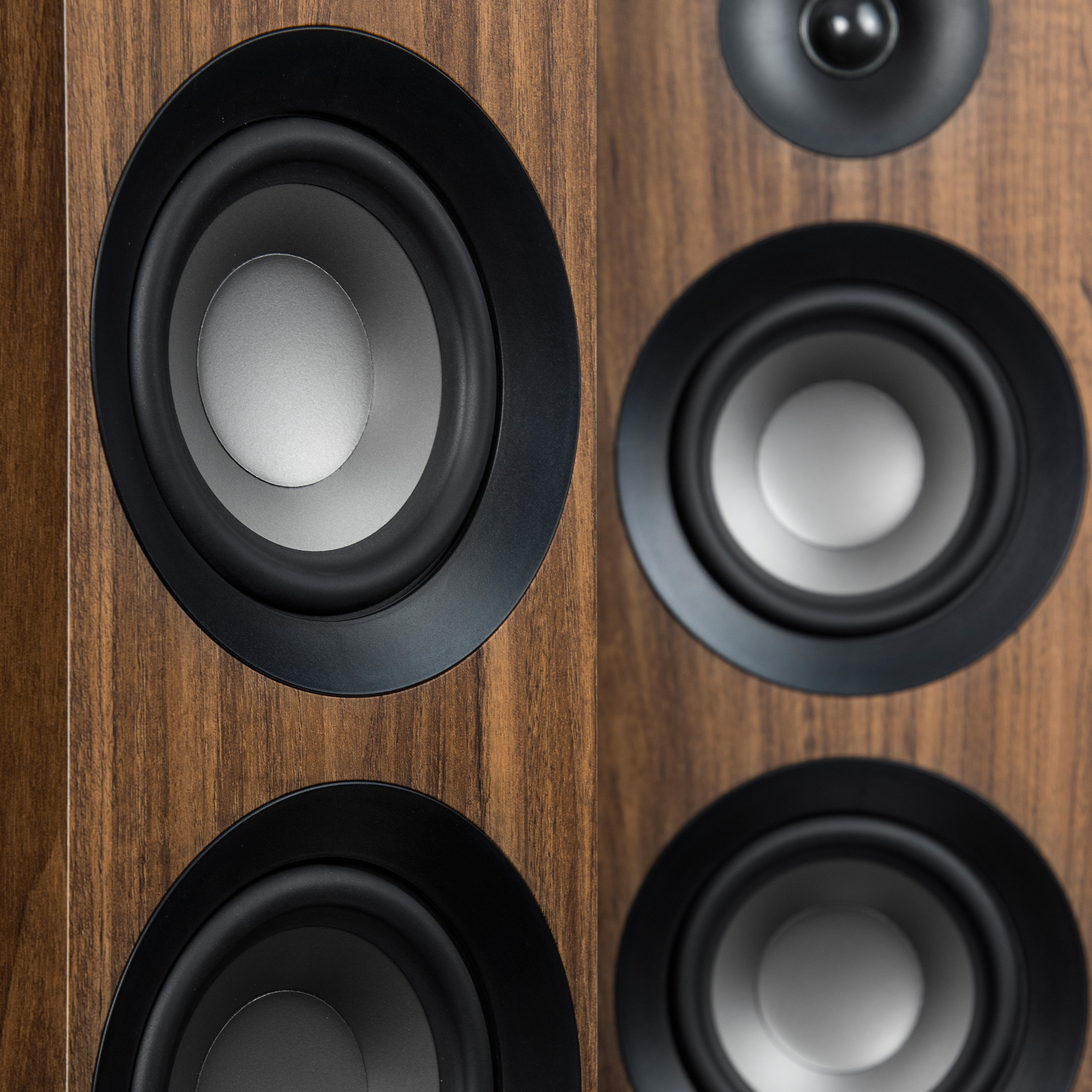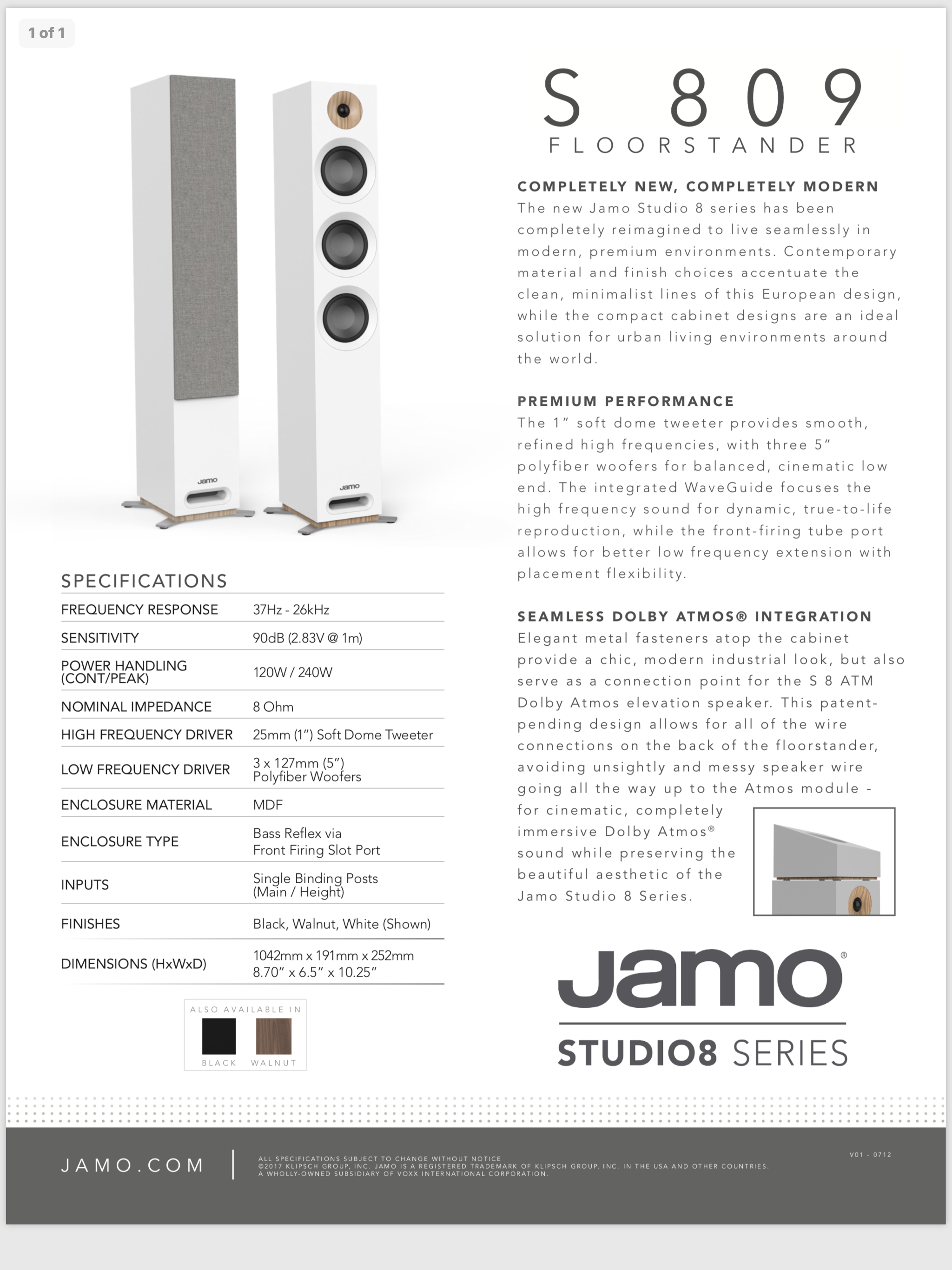 ​
FREE DELIVERY AUSTRALIA WIDE.
PICK UP IS ALSO AVAILABLE
OUR WAREHOUSE AND SHOWROOM IS LOCATED IN CAMPBELLFIELD 3061
PLEASE LET US NO IN THE DELIVERY DETAILS IF YOU WOULD PREFER TO PICK UP.​​
6 YEARS
ALL JAMO PASSIVE SPEAKERS COME WITH A 6 YEAR BACK TO BASE WARRANTY
IF YOU ARE EXPERIENCING ANY ISSUES WITH THIS PRODUCT DONT HESITATE TO CONTACT US
HEIGHT:
100.42cm With Feet
WIDTH:
19.10cm
DEPTH:
25.20cm With Grill​
JAMO: S 809 (PAIR)
STUDIO 8 SERIES
3 X 5" WOOFERS
240 WATTS, 90DB
Brand: JAMO
Product Code: S 809
Availability: In Stock
RRP $1,999.00

YOUR PRICE $995.00
Tags: JAMO S 809 The S 807 Floor Standing Speaker is Dolby Atmos® ready and able to deliver incredible acoustics with a patent-pending connection points atop the cabinet for seamless integration of the S 8 ATM topper to deliver Dolby Atmos.