OWM3-BLACK
SURROUND EFFECT SPEAKERS
Versatile High Performance Sound, Anywhere in Your Home
Use the compact, high performance OWM3 to bolster your multi-zone home sound system.
It can be an on-wall surround speaker for a compact home theater system in a small to mid-sized room.
It can be part of a desktop stereo setup for extreme gaming or computer-based video applications.
The OWM3 goes practically anywhere a speaker can go and does practically anything a speaker can do.
That's how versatile the OWM3 is.
Key Features
More versatile mounting options than any other loudspeaker, with a modular, removable, switch-around base and built-in keyhole slots.
Mounting Options: 1. Angled wall mount 2. Corner mount 3. Horizontal wall mount 4. Vertical wall mount 5. Shelf mount 6. Horizontal shelf mount 7. Use an optional articulating bracket (such as OmniMount 10.0 not included) for ceiling or swiveled wall use.
(If you can think of any more, please let us know!)
The OWM Series is timbre-matched to other Polk loudspeakers, so you can mix and match them to build or add to existing systems.
Dynamic Balance® composite cone drivers are lightweight and stiff, with excellent damping qualities, for high efficiency, excellent mid-bass and low distortion even at extreme volume levels.
Patented Dynamic Balance materials technology tunes out cone resonances before they become a part of the finished product, so you only hear the most realistic, natural audio reproduction.
Durable, high performance fabric dome tweeters deliver clear and detailed high frequency response and excellent imaging.
Capacitive Coupling Technology (CCT), an advanced signal-blocking technology that overcomes the usual limitations of small-enclosure loudspeakers (slim dynamics and no low frequency response), delivers extended dynamic range and enhancing deep bass response for clear, detailed musicality with little or no coloration.
Glass-filled ABS enclosure is super-dense and acoustically inert, ensuring an extremely clean and low coloration midrange response.
Paintable white finish blends into any decor.
5-way gold-plated binding posts, for the best connections, are easily accessible no matter how you mount the speaker.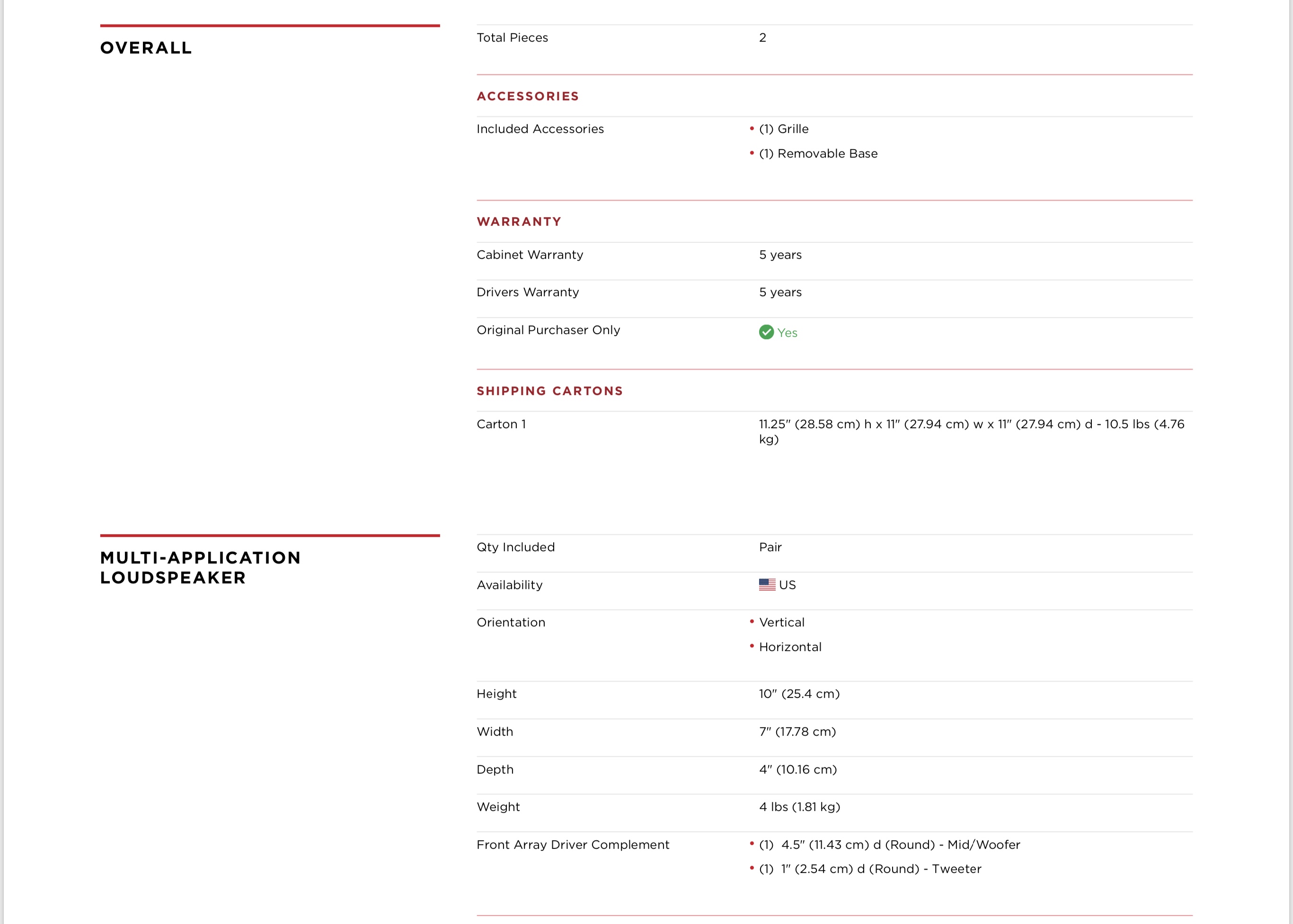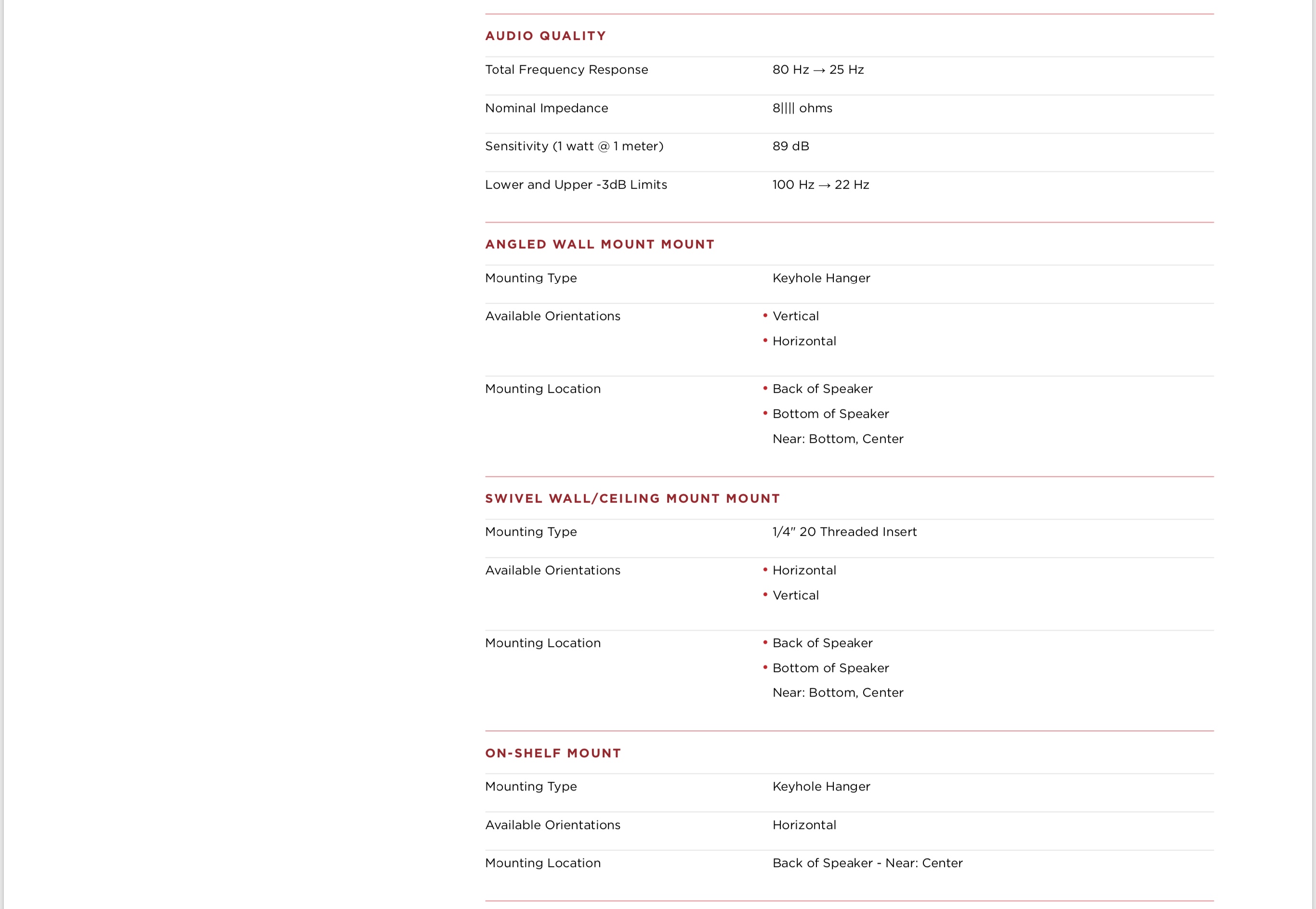 ​
FREE DELIVERY AUSTRALIA WIDE.
PICK UP IS ALSO AVAILABLE
OUR WAREHOUSE AND SHOWROOM IS LOCATED IN CAMPBELLFIELD 3061
PLEASE LET US NO IN THE DELIVERY DETAILS IF YOU WOULD PREFER TO PICK UP.​​
5 YEARS
ALL POLK PASSIVE SPEAKERS COME WITH A 5 YEAR BACK TO BASE WARRANTY
IF YOU ARE EXPERIENCING ANY ISSUES WITH THIS PRODUCT DONT HESITATE TO CONTACT US
HEIGHT:
25.40cm
WIDTH:
17.78cm
DEPTH:
10.16cm
WEIGHT:
1.81kg Each Speaker​
POLK: OWM3 BLACK (PAIR)
OWM SERIES
1 X 4.5" MID, 1" TWEETER
100 WATTS
Brand: POLK
Product Code: OWM3-BLACK
Availability: In Stock
RRP $389.00

YOUR PRICE $330.00
Related Products
Tags: POLK OWM3-BLACK Versatile High Performance Sound, Anywhere in Your Home.